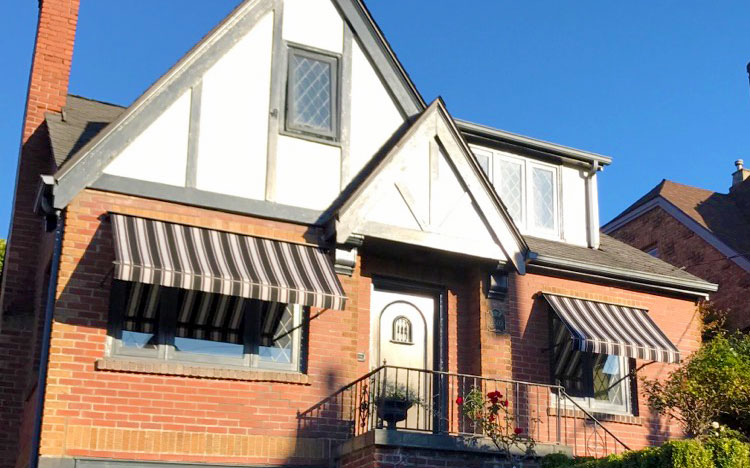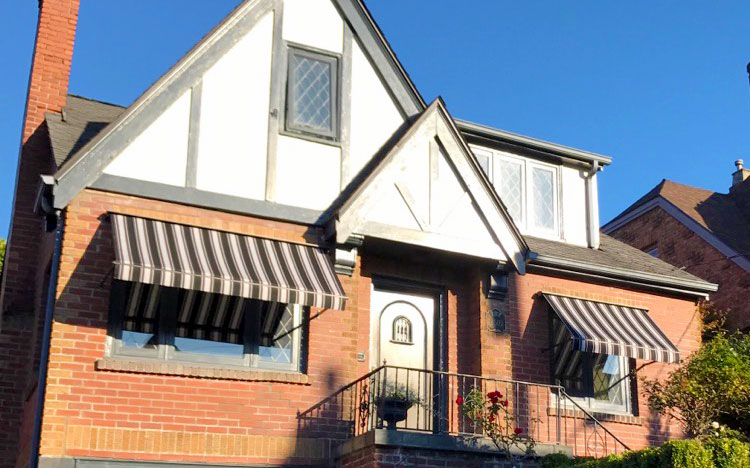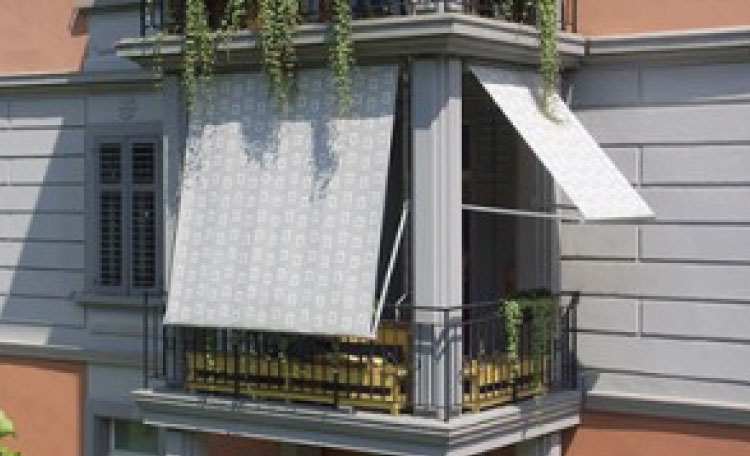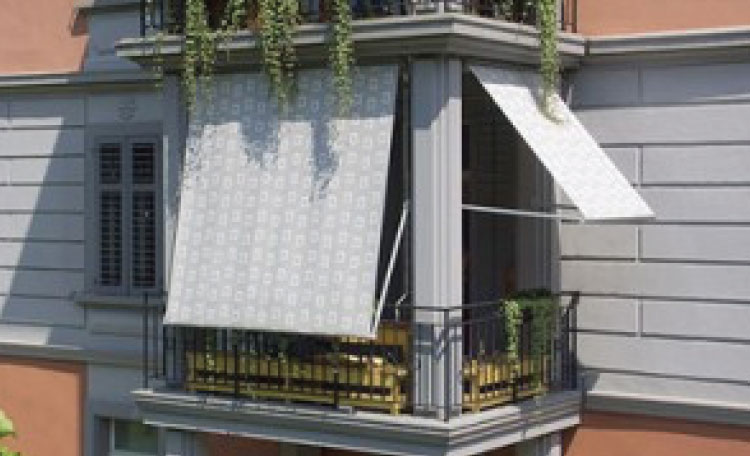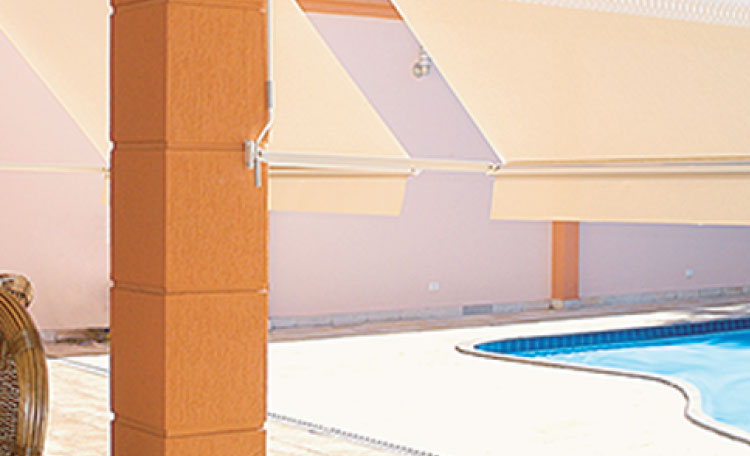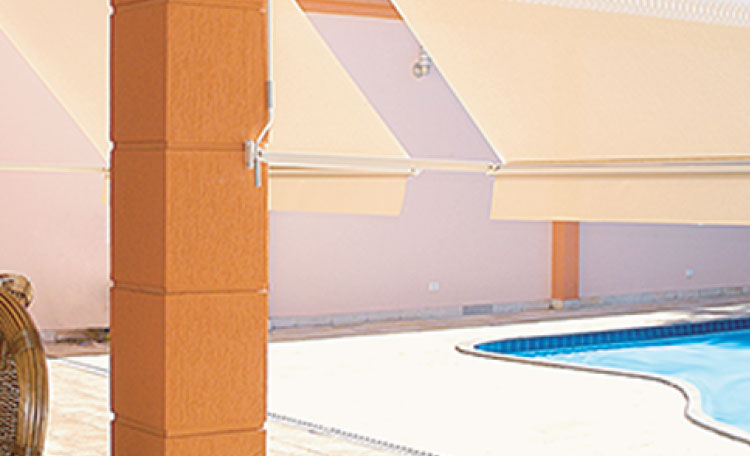 The Atlanta and Minisol small drop arm window awnings both utilize common components; spring-loaded drop arms, standard 43 mm roller tubes, small front bars, and standard tape operating systems. The Atlanta incorporates a stylish extruded aluminum hood to protect the fabric and provide a more finished appearance.
These low cost versatile units offer an attractive complement to patio shading and accent to small windows. The awnings can be extended (opened) to within 15 degrees of vertical to provide maximum privacy and shading.
The Minisol Vertical Drop is a drop roller shade utilizing the same components as the Atlanta/Minisol awning above without the arms. Hardware for these awnings are available in three standard colors: White, Ivory, Sand and Bronze.
Standard operation of the three different systems is a pull tape that can be operated from the interior or exterior surface of the wall, available in White, Silver and Brown.
Optional manual crank (interior and exterior) or motorized operation is also available at additional cost.
PRODUCT SPECIFICATIONS
Atlanta/Minisol
Minisol Drop
Linear Width
2' - 12'
2' - 12'
Projection
2'6" - 5'
2'6" -8'
Frame Finish
Polyester Powder Coated
Frame Colors

*

White Ivory Sand Bronze
Mounting Options
Wall or Soffit
Roller Tube
43mm, 51mm
Fabric Protection
Hood & Side Covers - Atlanta & Minisol Drop
Projection Arms
Spring Loaded
Mounting Options
Wall or Soffit
Pitch Adjustment
0º - 160º
Mode of Operation
Pull Tape, Gear, Somfy Motor
Fabric Options
Sunscreen & Awning Fabrics
*
Color Swatch is for Reference Only.