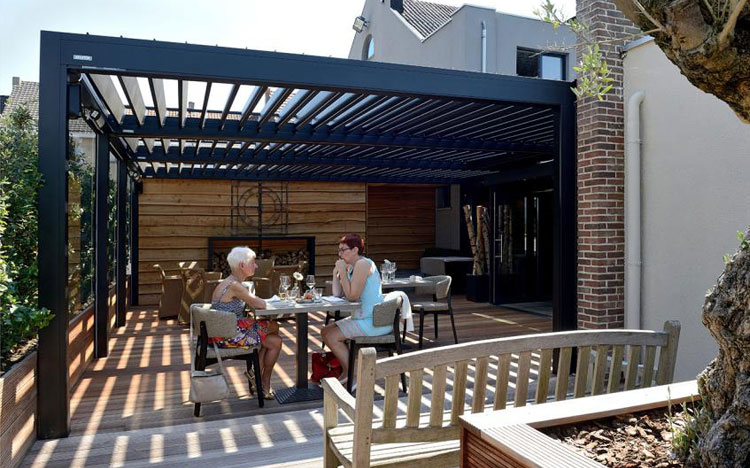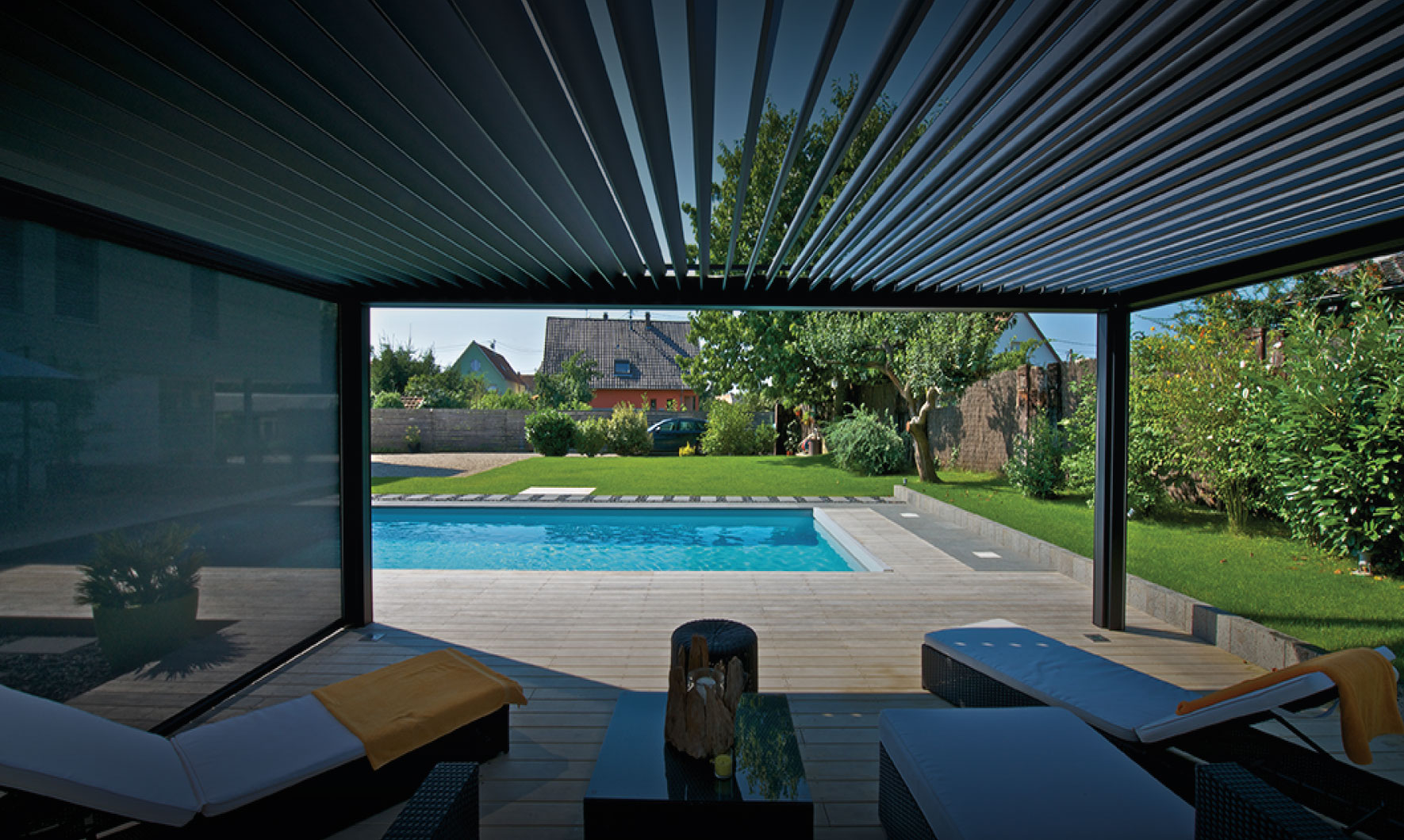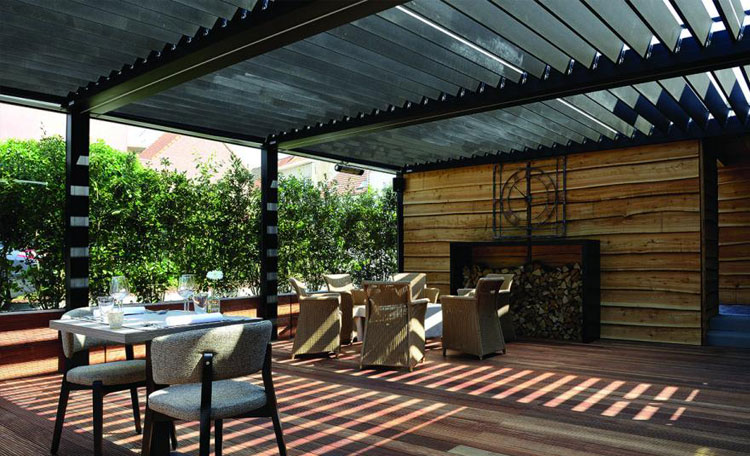 Important !
Each roof element + every 49 sq.ft. has to have at least 1 drainage.
The electric box can also be installed in the frame if no screens are present.
Features and benefits
– highly aesthetical, aluminium construction with 8.3" louvers
– regulable sun shading system with 150° adjustable louvers
– natural cooling by adjusting the angle of the louvers
– maximum dimensions with 4 posts: 19'7" long x 19'7" m wide
– maximum dimensions with 4 + 1 posts: 23' long x 23' wide
– windproof up to 103 miles/h with open or closed louvers
– standard with 4 posts and integrated pole supports
– water drainage with 4 coupled rain gutters
– modules can be coupled along the length or width
– lean-to version: watertightness of the space between the wall and the pergola is the installers responsibility.
PRODUCT SPECIFICATIONS
Transmitters and Sensors
Standard Operation Louvers: Somfy Altus RTS Motor and Telis 1 Module with LED Lighting, Heater(s): Telis 4 (included)
Heaters and Other Options
Standard Telis 1 RTS(Telis 4 with White LEDs, Heaters)
Standard Colors
Brustor White Texture, Anthracite Grey 7016 Texture