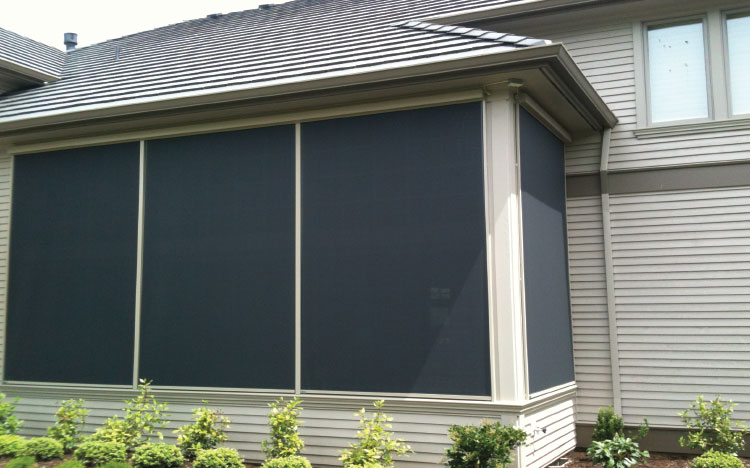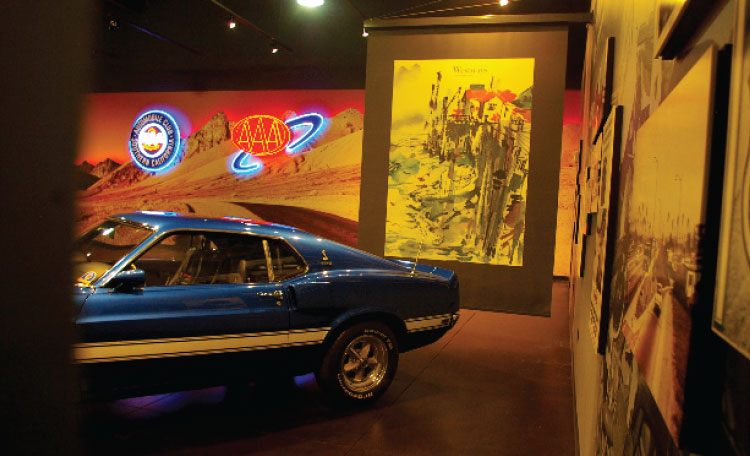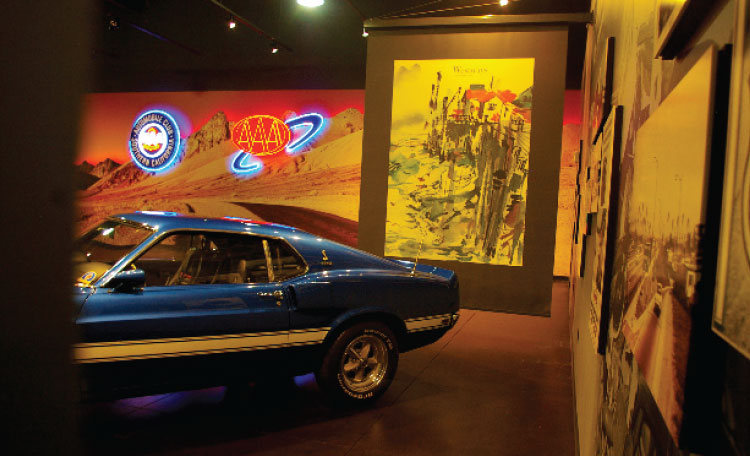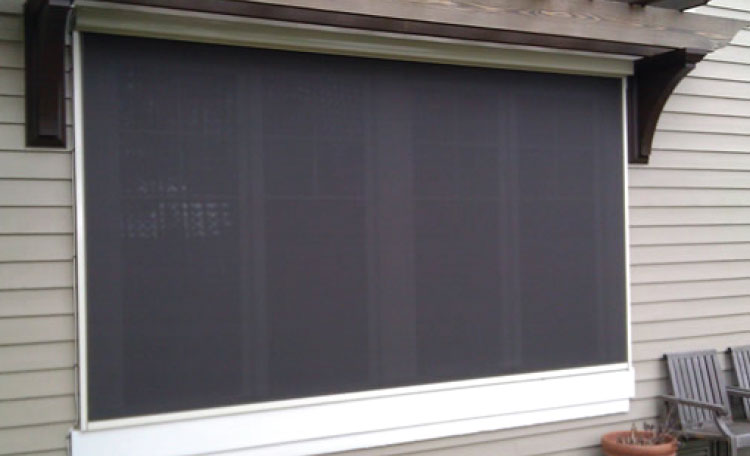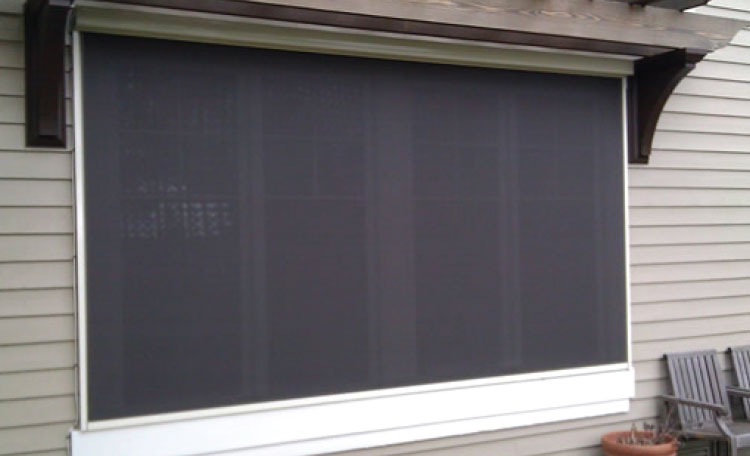 The President Motorized Sunscreen is the perfect solution to live comfortably with the sun. The variable openness choices on screen fabrics allow you to maintain the view that you desire while blocking solar heat gain. For small to medium size windows or outside areas that require vertical shading, the President creates a glare free environment, maintains privacy, and protects furniture, drapes, floor coverings, and most importantly family members from harsh sunlight exposure. The President comes complete with a compact and stylish extruded aluminum-housing box and is offered complete with your choice of side rails, side cables or free hanging hem bar. The President can span distances of up to 12' without fabric gaps and up to 24' as a coupled unit.
The President is also available as an optional Stand Off mount unit where the fabric roll is reversed so that the fabric comes off the front of the box rather than off the back. The Stand Off mount is ideal for situations where there is an obstruction protruding from the area being covered such as a door handle, water faucet or large window moldings. Vertically welded edges with a tape application are available on President models for a slight surcharge.
PRODUCT SPECIFICATIONS
Linear Width
3' - 12' (24' Coupled)
Projection
3' - 14'
Frame Finish
Polyester Powder Coated
Frame Colors

*

White Ivory Sand Bronze
Mounting Options
Roller-Wall, Soffit or Tracks-Flush, Stand-Off
Roller Tube
63mm
Fabric Guidance
Side Tracks, Cable, Free-Hanging
Fabric Protection
4" Cassette
Mode of Operation
Somfy Motor
Fabric Options
Variable Openness Screen, Opaque, Blackout
See Solette for Larger Openings with One Fabric Panel.
*
Color Swatch is for Reference Only.